In 1984 the SmithKlein Gallery opened its doors on Boulder's historic Pearl Street Mall. The gallery was started by Deborah SmithKlein to express her passion for fine art and today the gallery is owned and managed by her son and his wife, Nathan and Ann Klein.
Housed in an expansive 2800 square foot space, the gallery has provided enrichment through art by exhibiting the work of some of the most distinguished artists in the country for more than 30 years. The gallery offers an eclectic mix of quality art in a wide variety of media from jewelry and glass to large sculptures and paintings. There is a wonderful ambiance to SmithKlein Gallery, with its high ceilings and wood floors flooded with natural light from tall windows, that attracts both major collectors and first-time art buyers plus everyone in between. With its highly knowledgeable and motivated staff always available to assist anyone with questions or purchases, the gallery takes great pride in insuring a unique experience for all who pass through its doors.
SmithKlein Gallery has maintained an ongoing exhibition of Hilario's work since 2014.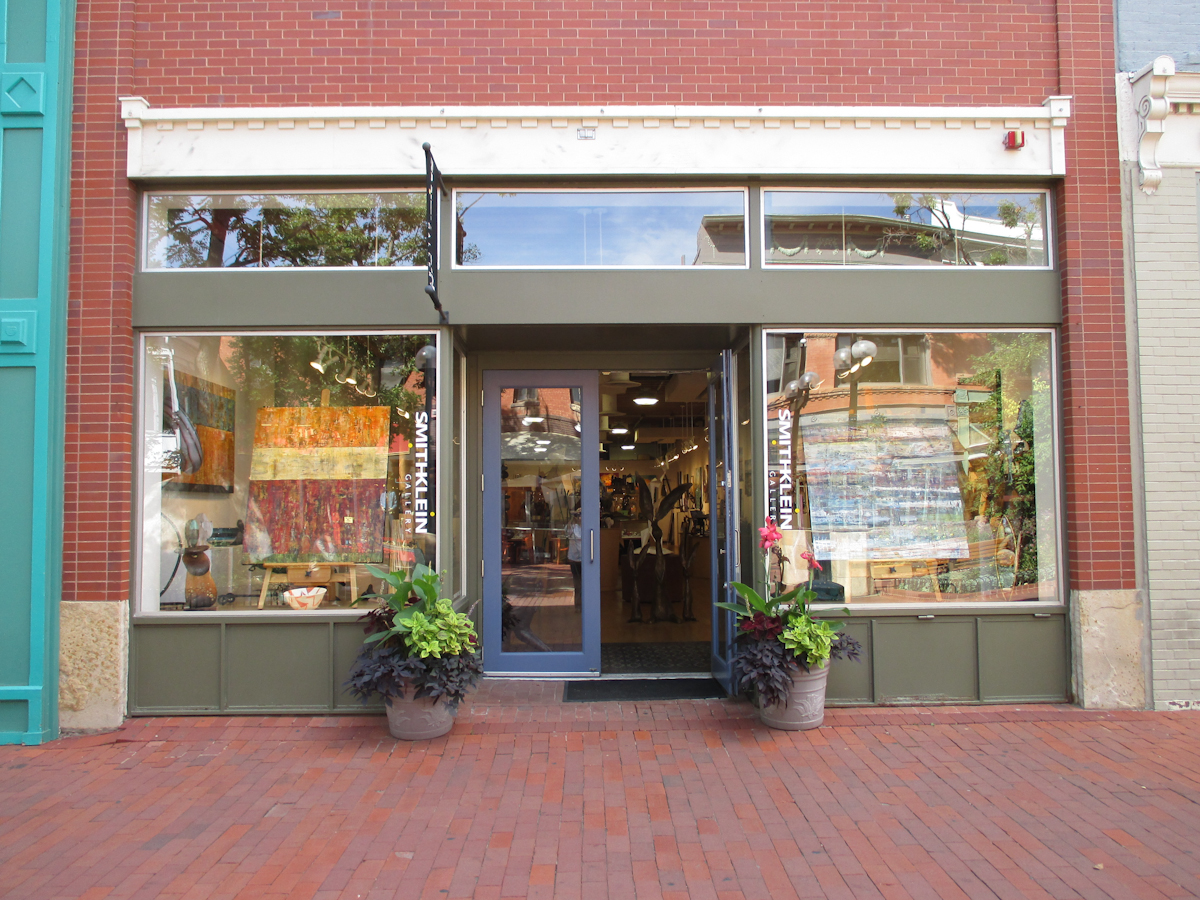 SmithKlein Gallery
1116 Pearl Street
Boulder, CO 80302
(303) 444-7200
Hilario's Artwork currently available at SmithKlein Gallery.