The gallery of m Contemporary of New Orleans exhibits a small group of regionally and nationally recognized artists, both emerging and established; artists whose work is united by the use of rich complex color, technical excellence and a strong individual point of view and signature. 
After more than 25 years selling art in Santa Fe, gallery owner Michael Matassa moved back to his hometown of New Orleans and opened his first gallery in 2012. That gallery was located on Royal Street, in the heart of the French Quarter and just east of famous Bourbon Street. In 2018 he moved the gallery to its current location in the Arts District. The gallery is located in the ground floor parlors of one of a group of identical townhouses built in the 1830's known as The Thirteen Sisters or Julia Row located in the heart of the District.  The gallery has exhibited Hilario's work since 2008, initially at the Santa Fe gallery and now at the gallery in New Orleans.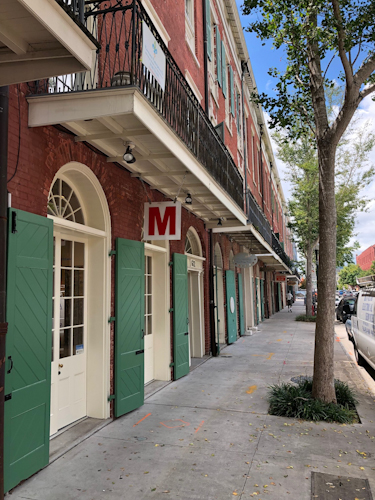 M Contemporary
614 Julia Street
New Orleans, LA 70130
(504) 523-2022
Hilario's Artworks currently available at M contemporary in New Orleans.